GS T Submersible Sewage Grinder Macerator Pumps 415v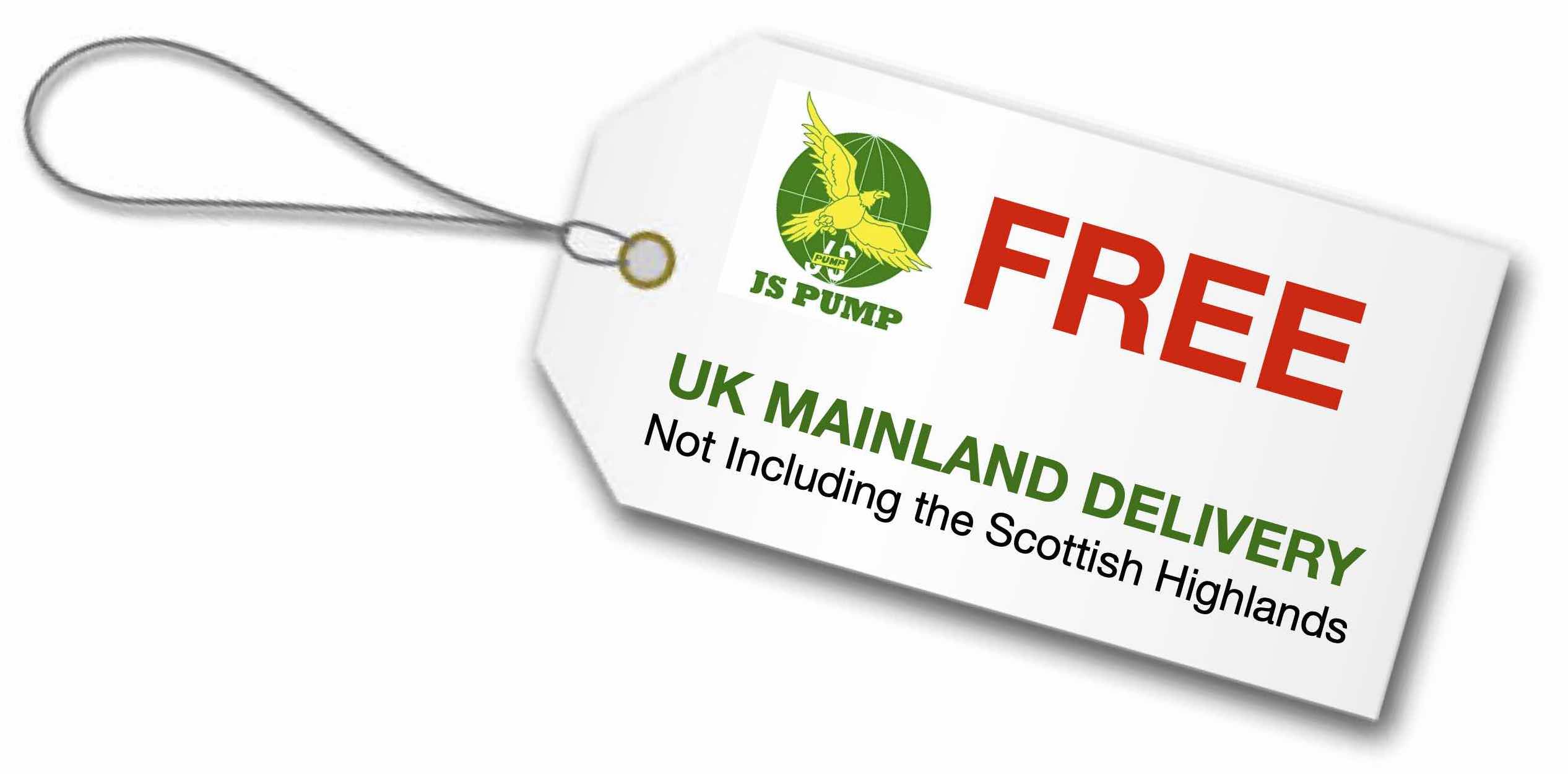 For orders above £100.00 (Not Including VAT)
JS Pump. GST 12 Pump, GST 15 Pump, GST 22 Pump, GST 37 Pump. JS GS T Series Submersible Sewage Grinder Pumps. Manual 415v Pumps.
APPLICATIONS
JS GS Pumps are free standing or can be guide rail mounted. Side vertical outlet (removable for coupling foot), twin mechanical seals, carbon ceramic and silicon carbide in a lubricated chamber. Tungsten carbide cutters and grinding rings which allow up to 28,000 cuts per minute. Used for domestic and industrial applications where either high heads or long distances prohibit the use of standard submersibles or large bore discharge pipe is not available or uneconomical to install. Hose tails are supplied with all models. Complete with 10 metres of power cable.
PUMP
- Double mechanical seals

- Class F motor insulation.
- Shaft sleeve saves on shaft wear due to abrasives and corrosion.
- Additional lip seal protection keeps impurities and abrasives away from the mechanical seals.
- Thermal overload protection guards against high amperage and high temperature.
- Enhanced cable entry sealing system.
- Slide rail kits available to make pump installation and removal easier and safer, save maintenance cost and time.
- High chrome iron grinder impeller and shredder ring.
| | | | | | |
| --- | --- | --- | --- | --- | --- |
| Model | Power kW | Outlet Size | Max. Flow Lpm | Max. Head M | Weight kg |
| GS T 12 | 1.2 | 1 1/4" | 120 | 20 | 30 |
| GS T 15 | 1.5 | 1 1/4" | 150 | 25 | 34 |
| GS T 22 | 2.2 | 2" | 320 | 26 | 48 |
| GS T 37 | 3.7 | 2" | 320 | 36 | 53 |
---
Showing 1 to 6 of 6 (1 Pages)