Residue Water Drainage Puddle Pumps RSD Series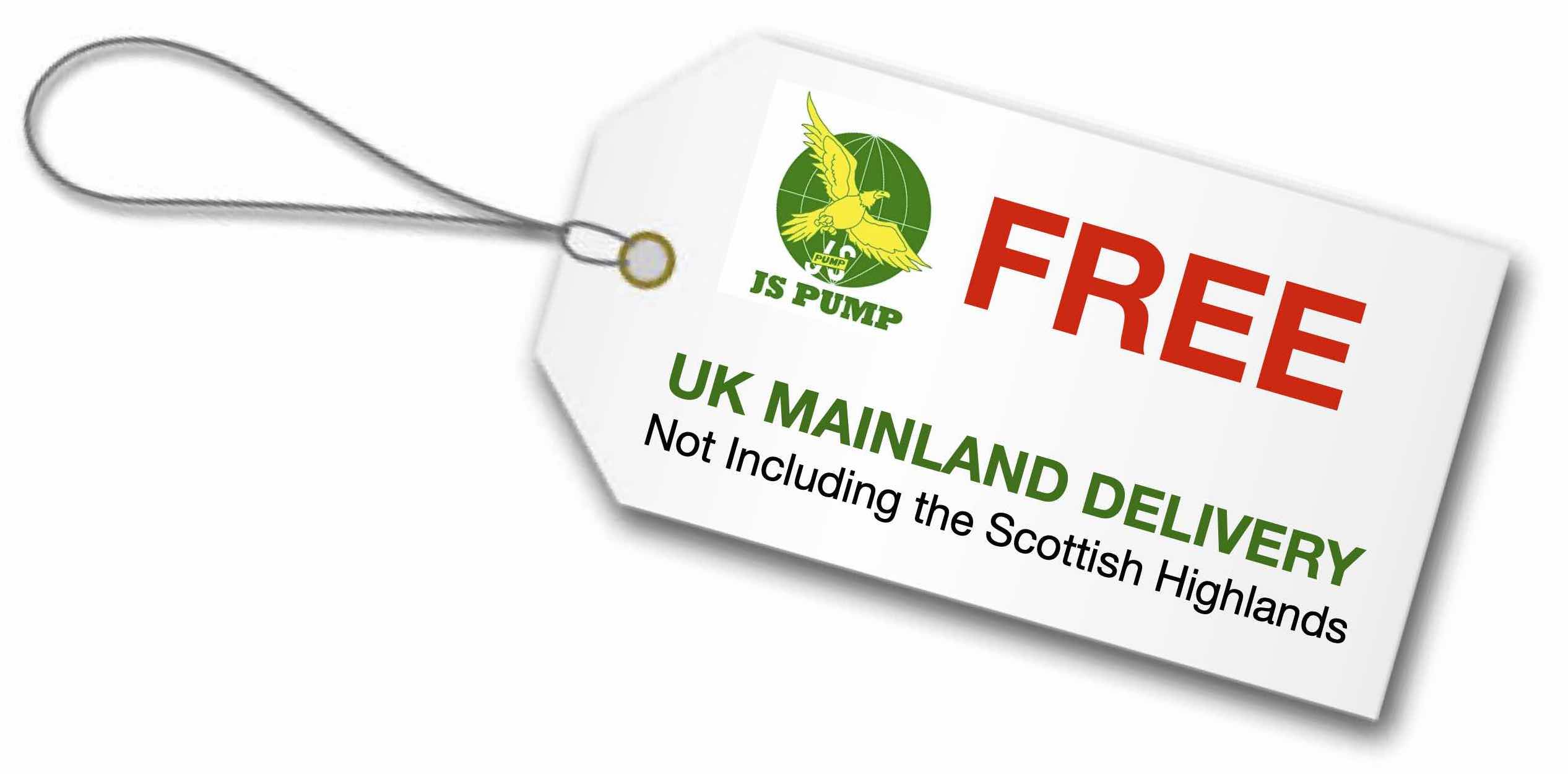 For orders above £100.00 (Not Including VAT)
JS Pump. RSD 150 Pump, RSD 400 Pump. Submersible Low Level Residue Water Drainage Pumps, Puddle Pumps, Puddle Suckers. Manual Pumps can be made automatic by fitting the Crab Low Level Probe or the Utility 15 Control Panel and Low Level Sensor.
APPLICATIONS
Submersible pumps for draining garages, basements, underpasses, pools, storm and flood water removal. Submersible puddle sucker pumps.
The RSD 150 Pump is an all round semi professional and highly portable residue pump, designed for clean water in domestic applications for example, rooms, garages and cellars. Requires a minimum of 5mm of water to operate, prime and start to pump. One inch male top outlet complete with 1" 3/4" 1/2" step adapter female hose tail. Plastic outer cover, lower motor/bearing housing, impeller, pump housing and strainer. Single silicon mechanical seal in a lubricated chamber with a single oil seal in the media. Complete with ten metres of power cable. These pumps must not be installed/left laying on their side. Drains down to 1mm.
RSD 400 Pump, Submersible Residue Water Drainage Pump. Also known as a puddle sucker. This portable low level drainage pump has the ability to pump water from flat surfaces down to approx 1mm and then the remaining flood water can be swept into the pump and then removed. A non-return valve prevents any water back flow, ideal for domestic water clean up, garages, cellars, basements, emptying of pools, storm and flood water removal.
---
Showing 1 to 15 of 15 (1 Pages)