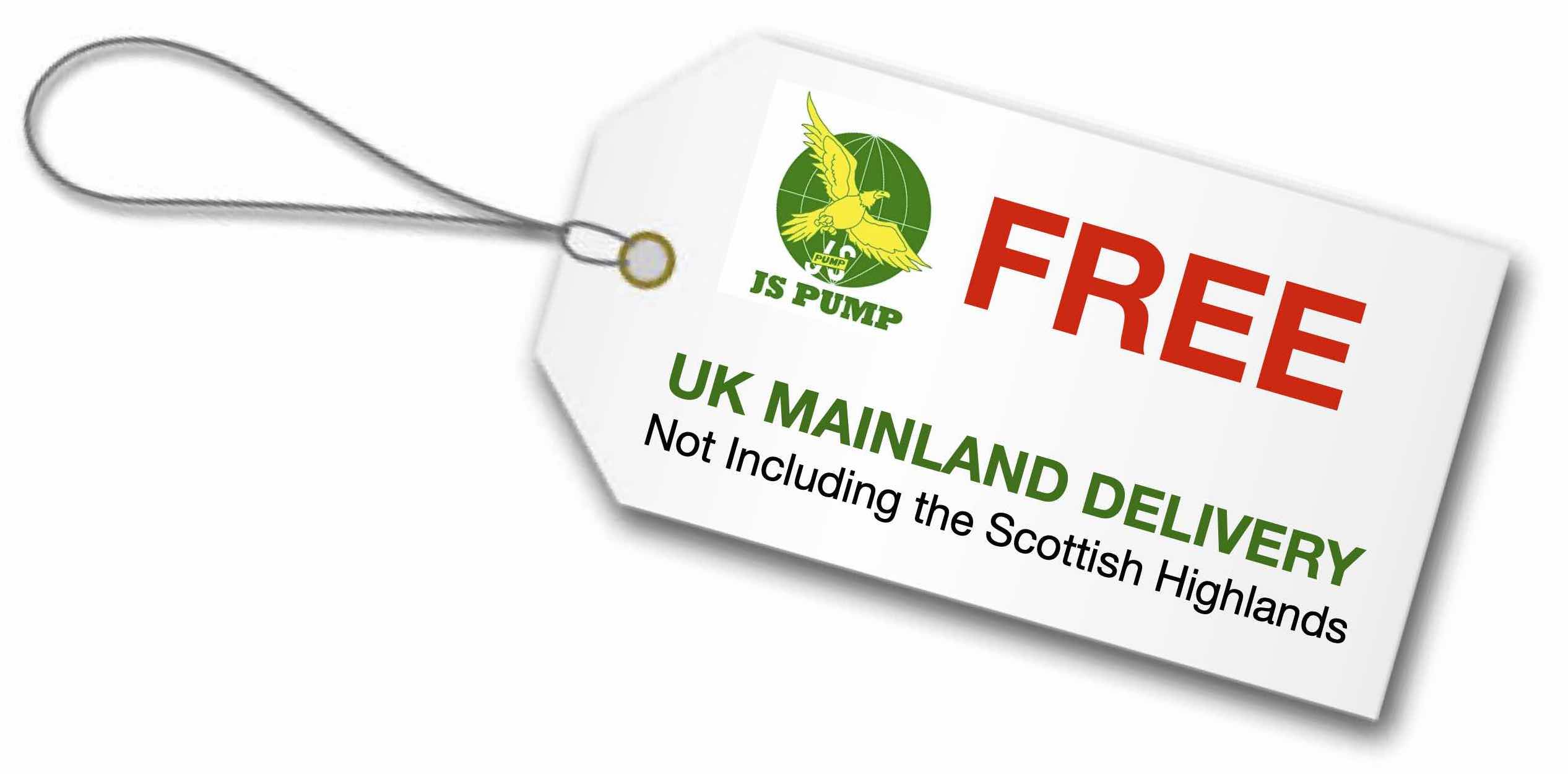 JS Pump RSD 400 Submersible Residue Water Pump 230v fitted with Crab Probe

RSD 400 Pump, Submersible Residue Water Drainage Pump. Also known as a puddle sucker. This portable low level drainage pump has the ability to pump water from flat surfaces down to approx 1mm and then the remaining flood water can be swept into the pump and then removed. A non-return valve prevents any water backflow, ideal for domestic water clean up, garages, cellars, basements, emptying of pools, storm and flood water removal.
- Outer case, shaft and motor case in stainless steel.
- Motor lid, pump casing and volute made in cast iron.
- Equipped with non return valve on the suction of the pump to help stop any return of water.
- Bottom plate made with a cushioned rubber to help against damaging bottoms of tanks.
- Internal check valve that has to be primed if using in shallow water.
- Twin mechanical seals, carbon ceramic and silicon carbide in a lubricated chamber.
- Voltage - 230v
- Full load current (FLC) - 0.4 Kw
- Outlet size - 1 1/4" BSPF
- Step adaptor hosetail - 25mm/19mm/15mm
- Max flow Lpm - 180
- Max head H - 11
- Power cable - 10m
- Dimensions - 370 x 167 x 167 mm
- Weight - 15.0 Kg
Crab Probe
- Low level probe with a programmable start / stop delay
- Turn your puddle pumps automatic while maintaining their low level pumping attributes.

- The Crab will turn on after 'X' seconds of detecting water and continue pumping for 'Y' seconds after the detection of water is lost by the probe.
- (Where X and Y are programmed by the user) Enables low level pumps to continue pumping for up to 2 minutes
- Programming is done via the supplied magnetic key
Allow 2 days delivery for this item needs to be fitted in our workshop
JS Pump RSD 400 Submersible Residue Water Pump 230v fitted with Crab Probe
Product Code: 012-400 FITTED WITH 020-010
Availability: In Stock
Related Products