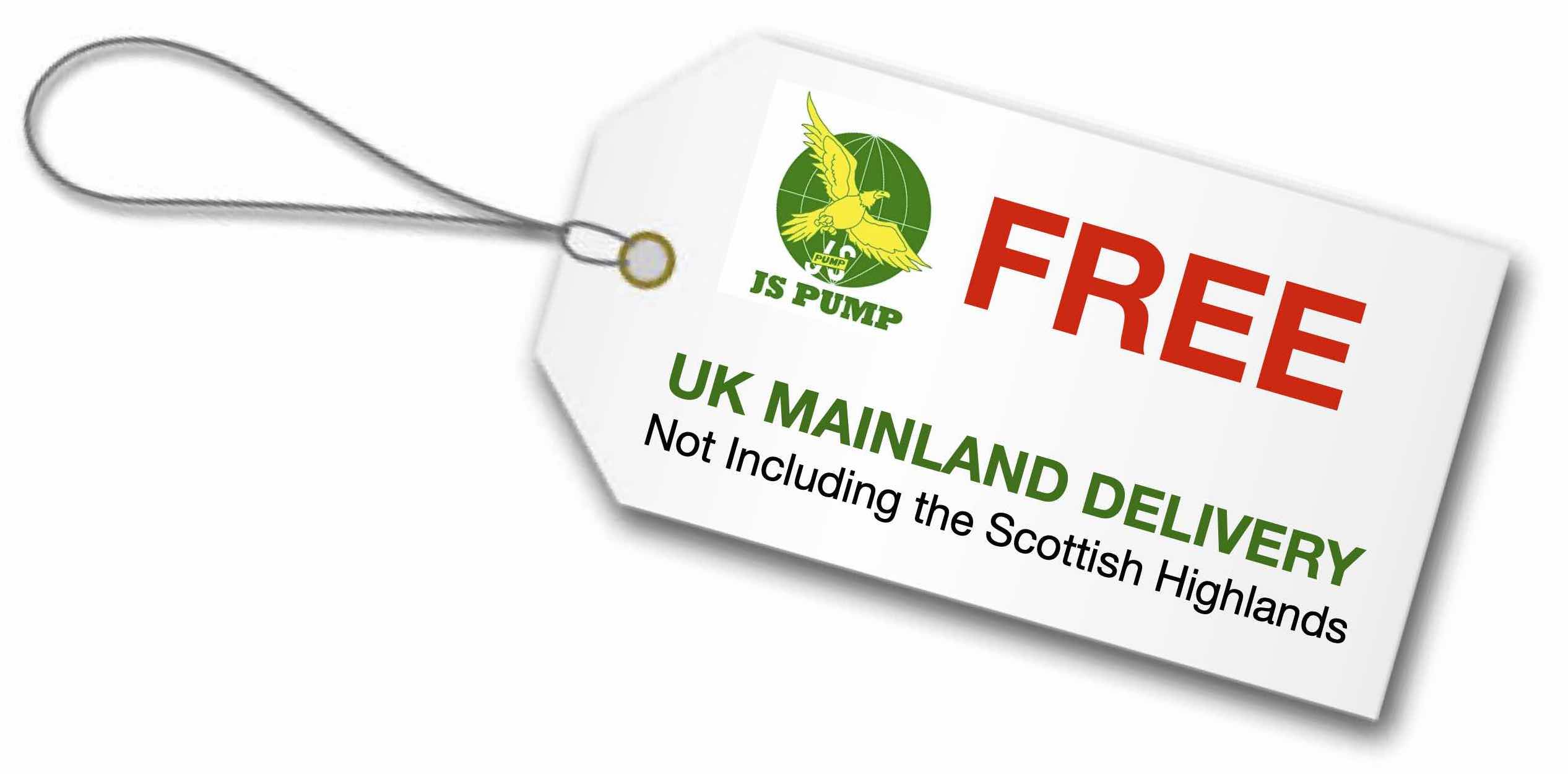 JS Pump RSD 150 Pump Puddle Buddy Low Level Pump 230v 120 Lpm 7 Hm Emergency Floodbox Kit with Floodsax
The RSD 150 Pump is an all round semi professional and highly portable residue pump, designed for clean water in domestic applications for example, rooms, garages and cellars. Requires a minimum of 5mm of water to operate, prime and start to pump. One inch male top outlet complete with 1" 3/4" 1/2" step adapter female hose tail. Plastic outer cover, lower motor/bearing housing, impeller, pump housing and strainer. Single silicon mechanical seal in a lubricated chamber with a single oil seal in the media. Complete with ten metres of power cable. These pumps must not be installed/left laying on their side. Drains down to 1mm.
- Voltage - 230v
- Power - 0.15kw
- Max flow Lpm - 120
- Max head - 7
- Self vents due to anti airlock valve
- Ideal for limited space
Complete Flood Kit

- Puddle Buddy Electric Submersible Residue Water Drainage Pump
- Quick Fit Hose
- Carrying crate / strainer
- Ideal for flood situations
- You never know when you may need one!
All Boxes come complete with:-
- Crate/ Strainer Box
- Water Pump 150 Lpm 10 Hm
- 20m Layflat Hose
- Quick Fit Cams to Suit
- Hose Clip to Suit
- Pack of 5 Floodsax
JS Pump Puddle Buddy Emergency Floodbox Kit with floodsax 230V
SKU: Flood Box 1 Puddle Buddy
Product Code: Flood Box 1 Puddle Buddy
SKU Code: Flood Box 1 Puddle Buddy
Related Products