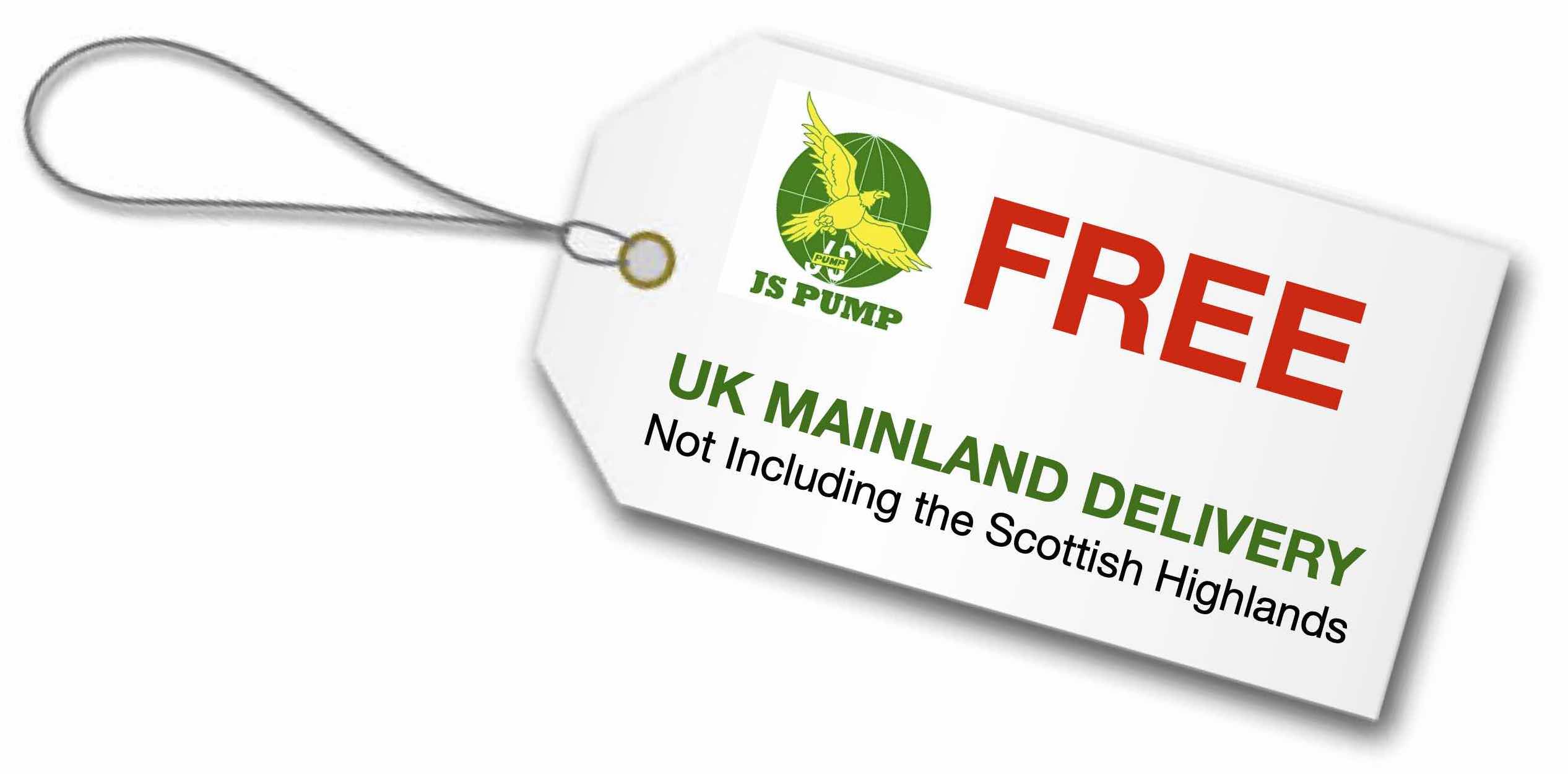 JS Pump RSD 400 Submersible Residue Water Drainage Pump 240v Emergency Floodbox Kit
RSD 400 Pump, Submersible Residue Water Drainage Pump. Also known as a puddle sucker. This portable low level drainage pump has the ability to pump water from flat surfaces down to approx 1mm and then the remaining flood water can be swept into the pump and then removed. A non-return valve prevents any water back flow, ideal for domestic water clean up, garages, cellars, basements, emptying of pools, storm and flood water removal.
- Outer case, shaft and motor case in stainless steel.
- Motor lid, pump casing and volute made in cast iron.
- Equipped with non return valve on the suction of the pump to help stop any return of water.
- Bottom plate made with a cushioned rubber to help against damaging bottoms of tanks.
- Internal check valve that has to be primed if using in shallow water.
- Twin mechanical seals, carbon ceramic and silicon carbide in a lubricated chamber
- Voltage - 240v
- Full load current (FLC) - 0.4 Kw
- Outlet size - 1 1/4" BSPF
- Step adaptor hosetail - 25mm/19mm/15mm
- Max flow Lpm - 180
- Max head H - 11
- Power cable - 10m
- Dimensions - 370 x 167 x 167 mm
- Weight - 15.0 Kg
Complete Flood Kit
- RSD 400 Electric Submersible Residue Water Drainage Pump
- Quick Fit Hose
- Carrying crate / strainer
- Ideal for flood situations
- You never know when you may need one!
All Boxes come complete with:-
- Crate/ Strainer Box
- Water Pump 150 Lpm 10 Hm
- 20m Layflat Hose
- Quick Fit Cams to Suit
- Hose Clip to Suit
- Pack of 5 Floodsax
JS Pump RSD 400 Pump Emergency Floodbox Kit with floodsax 230V
Product Code: RSD 400 Floodbox Kit 9000-4030
Availability: In Stock
Related Products